Custom Integration Case Study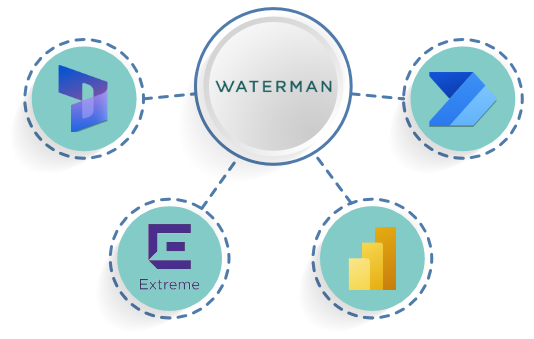 Overview
In 2017 Waterman Business Centre (Waterman) was expanding fast and needed a way to streamline their customer onboarding process. Waterman had a focus on improved time to delivery to their customers, cut down on administrative overheads while being able to provide the outstanding customer experience that Waterman strives for.
Working closely with the internal team at Waterman allowed us to understand the challenges, dig into the details of their requirements, work with their third parties and deliver an outcome within budget and on time.
The Solution
The solution involved a custom integration linking Microsoft Dynamics CRM to multiple internal and external systems, this provided Waterman customers with a seamless onboarding process for both basic and complex product sets. This automation has allowed the service team to focus on providing the best experience for new and existing clients instead of handling data entry and other administrative tasks.
We continue to work with Waterman expanding and upgrading the integrations as vendors and software change. In recent years this has provided the capability for new products to be delivered, providing a fully automated self service product that is unheard of in the co-working and shared office spaces.
Still in 2023 we are excited to continue working with Waterman and are excited about new challenges that we can solve together.
The team from Aspire Web have been intrumental in building Waterman's automation platform.

Martin Reidy, Director of Operations